Modernized business
Modernized business for the 21st century with complete safety
We offer the sharpest and unbelievable prices all across UK and Nordic countries.
We operate offshore thus providing you with unmatched prices and undoubtedly the best performance.
What We Do
We provide all-round business development services, and also offer business maintenance services for all types of businesses.
Graphic Design
Development
CRM And Payment Solutions
Server Management
Graphic Design
Our team plays a fundamental role in designing your brand's identity. A brand's logo is without a doubt its visual identity, and our logo artists are experts at creating logos that make a memorable first impression but also connect with the target audience. We also design website templates and backend templates. The designing process is engineered in a way that ensures your brand gets its own visual identity, which is key to being recognized in any industry.
Logo Design
Brand Identity
Website Templates
Backend Templates
Development
We are part of an amazing network, partnering with specialists in all modern online languages. We cover the development of your entire business, from frontend development to backend development. We also specialize in helping you set up cross-functional developer teams, committed to scaling up your business. Your team will be there to serve your business on a full-time basis, taking full charge of the company's growth. With our global network, we can guarantee full access to the resources that your business needs to reach its maximum potential. Our head office is located in Mumbai, India, and is responsible for project operations and bridging the communication between company employees and the management team.
CRM And Payment Solutions
We also have expertise and experience in both advanced payment solutions as well as building customer relationship software for our clients. We cover everything from CRM to safe and advanced payment solutions.
Server Management
We also provide services such as server management and website cloud hosting on Google Cloud as well as Amazon AWS. The server management is custom-built for our clients.
World Wide Solutions
Our work is recognized worldwide, built to give you easy solutions at unparallel prices.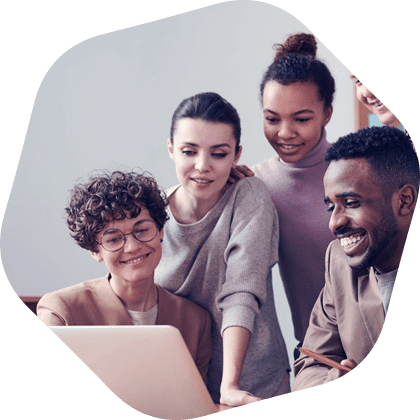 Why Work With Us?
Want to get a briefing?
Don't waste any more time. Get in touch with us today! We'd love to hear about your amazing project.